My Vintage Macs
Mac SE Soon!
Macintosh Performa 630CD Soon!
iMac G3 Soon!
PowerBook G4 Titanium
PowerBook G4 (Ti)
yellowstone
---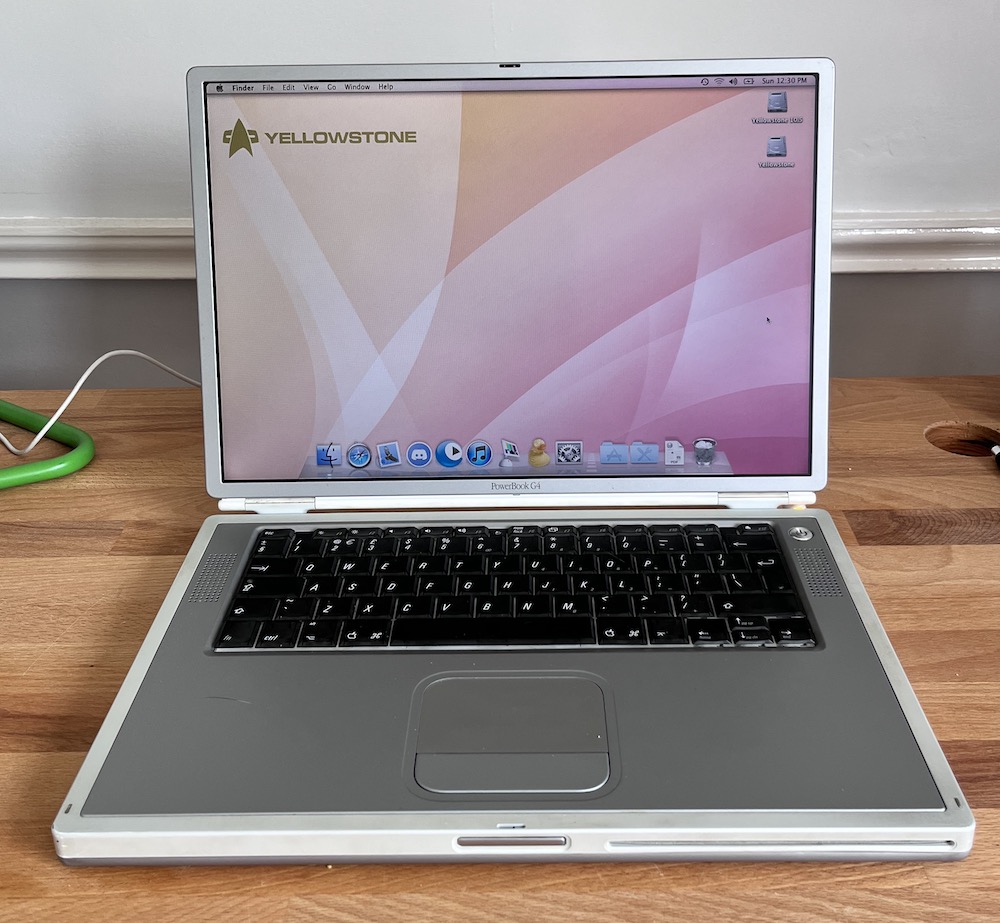 This thing defined laptops. Can you believe it's from 2001?
This is by far my slowest G4 Mac but it's also one of the best looking. This thing was so ahead of its time that you could show up and be a hipster at Starbucks with it and not look out of place.
Of course, this design wasn't without its problems which is why this is the most money I've ever spent on a single old Mac. The hinges were prone to snap completely if you regularly opened the screen from either side instead of dead center, and the paint on the titanium parts of the body chips off super easily.
I've no idea how the original owner used this, because not only have none of those things happened, the original battery from 2001 still holds a charge! Admittedly the battery's computer is completely shot and it has no idea how much charge it actually has, but I've measured it somewhere between 1.5-2hrs on a single charge.