My Vintage Macs
Mac SE Soon!
Macintosh Performa 630CD Soon!
iMac G3 Soon!
iBook G4
iBook G4 (Late 2004)
danube
---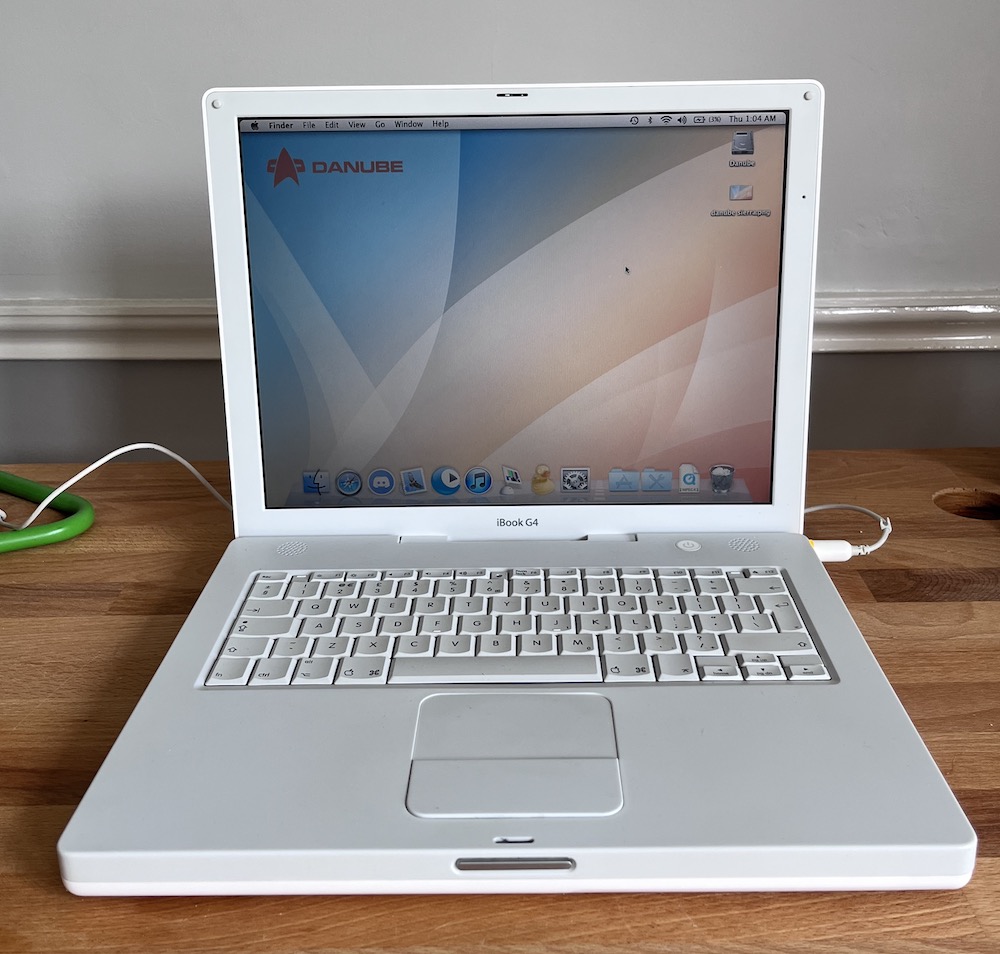 This was the first computer I ever owned for myself!
It's not the exact one, of course, but the spec is identical and it's in much better condition than my old iBook was after going literally everywhere with me for three years.
It's still surprisingly capable, and sitting down with it always brings back a flood of memories, like sitting on the school bus using my Sony Ericsson w810i as a modem so I could get on MSN and chat to people. Or indeed, all the times I was in "detention" but actually browsing 4chan or Silk Road on Tor.
That being said, I regularly question myself whenever I try to play any music through it - how the hell did I ever listen to music off this on a regular basis? I remember using the actual speakers a hell of a lot as a kid and I have no idea what I was thinking.
I've actually used this on the road recently too! It can still connect to personal hotspots just fine so I took it out with me when I went to my friends' house the other day.